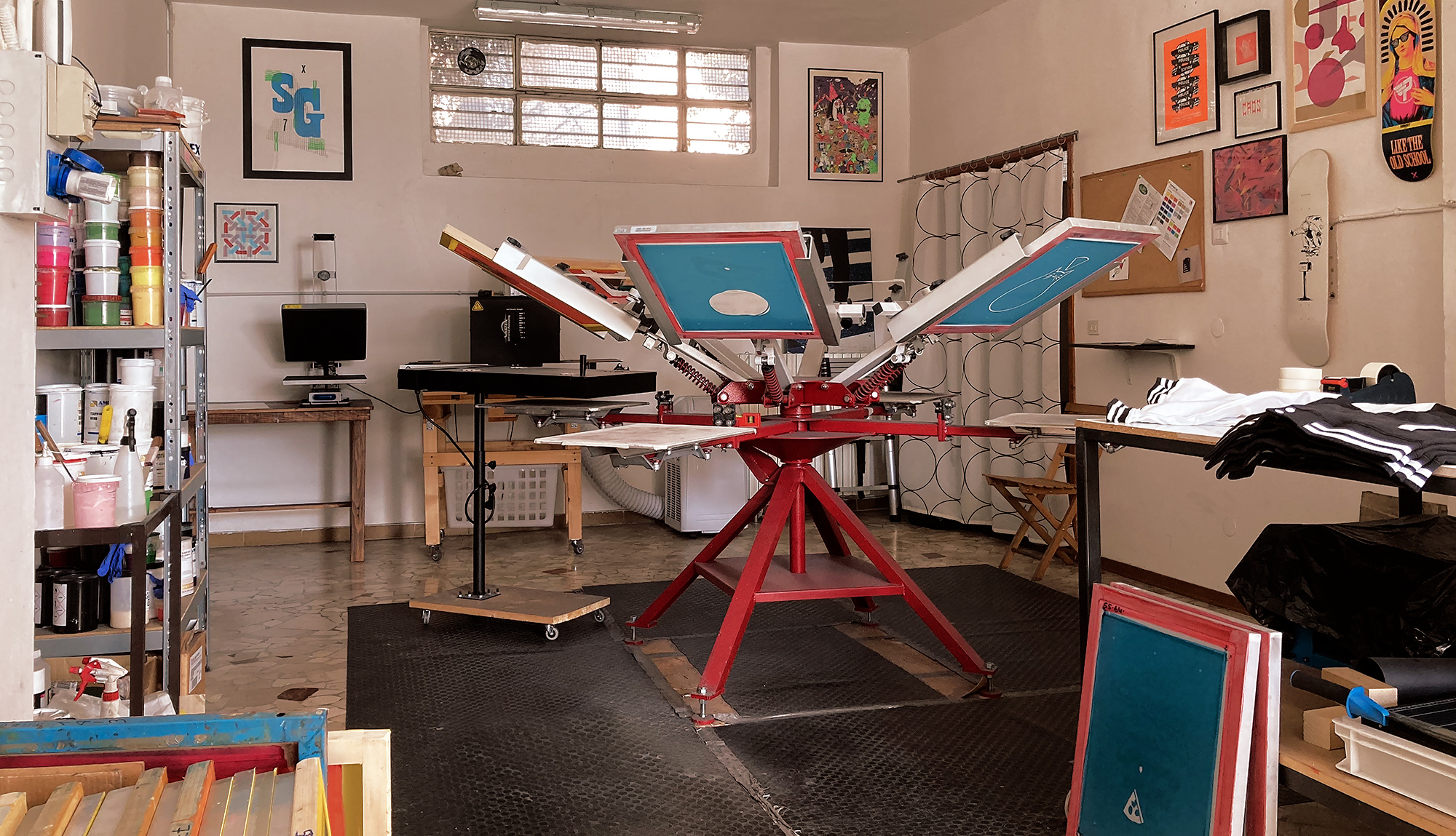 Genuine Studio è un laboratorio artigianale di stampa serigrafica dove tutto è realizzato a mano e con la massima cura del dettaglio.
Traiamo la nostra ispirazione principalmente dalla cultura skateboard e dai movimenti underground, cercando sempre di proporre idee e stampe che attingono dall'immaginario che ci accompagna da una vita.
Siamo anche in grado di sviluppare produzioni di stampe su diversi capi e supporti in modo da soddisfare le vostre esigenze di personalizzazione.
Non solo perchè è il nostro lavoro, ma soprattutto perchè è la nostra passione!
Contattaci per realizzare le tue stampe in serigrafia:
[email protected]
-
Genuine Studio is a screen printing lab where everything is handmade and with the utmost attention to detail.
Primarily inspired by the skate culture and underground movements, we always try to propose ideas and prints that draw from the imaginary which has accompanied us for a lifetime.
We are also able to develop print productions on different garments and supports in order to satisfy your customization needs.
Not only because it's our work but because it's our passion!
Get in touch with us as well for your custom print request:
[email protected]